HIP HOP! I had a chance to get crafty with my Unity Stamps earlier this week!
Angela posted a sweet story on her blog today about our 'meeting' almost 3 years ago. It's funny that my mind never goes back to that particular story. My mind goes back to meeting Angela and Chris at a Cupcake Reception the Splitcoast Team had hosted at the Winter 2008 CHA show. Unity was launching at that show, and I remember being WOW'd by how warm they were, the vision for Unity – in the earliest days and of course, their love of laughter. Good, good times.
When Maren asked me to create a project for this week, she said, 'just do something you do'. LOL! Well, as of lately, that would be all about Copic. This card features texture with Copic Blender solution, and after several failed video attempts, a second video camera and 17 colored pockets later, I created a tutorial for the fabulous HIP HOP crew. It's featured on  the Unity blog today. How cool is that?
Here's a picture of Angela and I at CHA a few weeks ago:
I love this girl!!
and, here's my video: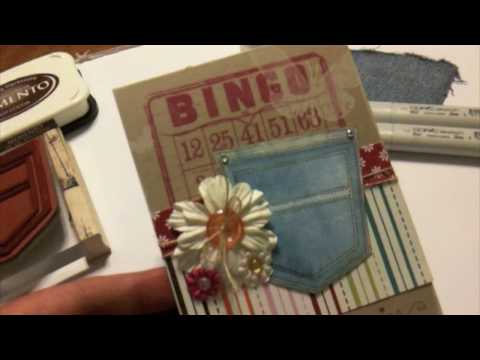 Hope you find a chance to put some HIP HOP in your day. It'll make you smile. I promise. Just say it to yourself right now, 'HIP HOP!' See, you are smiling! I know it! Thanks to the Unity team for making me smile a LOT these last few years!
See you tomorrow!